Cookie Dough Baked Oats
Like a gooey chocolate chip cookie, but in breakfast form. Filing these Cookie Dough Baked Oats under warm and cozy fall breakfasts – grab the full recipe below!  
Prep Time: 10 minutes
Cook Time: 25 minutes
Servings: 4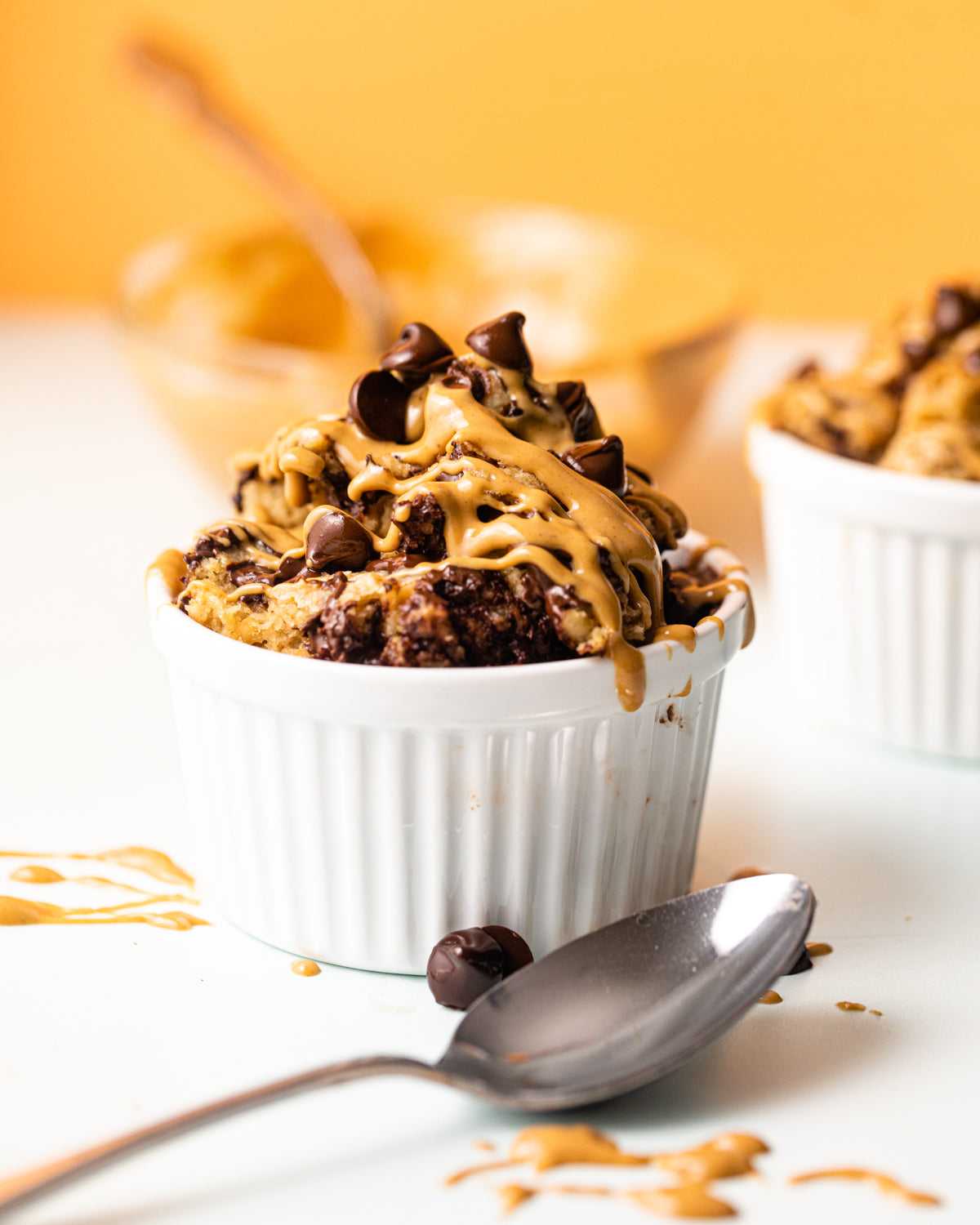 Ingredients
2 ½ cups old-fashioned rolled oats
1 banana
1 teaspoon vanilla extract
1/4 cup maple syrup
½ cup dairy-free yogurt
1 ½ cupsCalifia Farms Extra Creamy Oat Beverage
½ cup cashews
½ teaspoon baking powder
½ cup dark chocolate chips
¼ cup peanut butter (optional)
Directions
01
Preheat oven to 375 degrees Fahrenheit
02
Add oats, banana, vanilla extract, maple syrup, dairy-free yogurt, andCalifia Farms Extra Creamy Oat Beverage to a blender
03
Blend until smooth, then add cashews and baking powder and blend once more
04
Add to an oven-safe baking dish and add dark chocolate chips
06
Add finished oats to a bowl, drizzle with toppings (such as peanut butter) if desired, and enjoy!